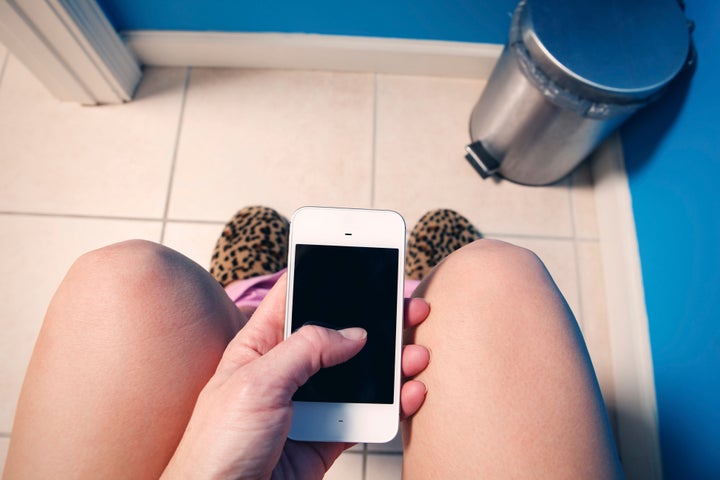 This is some crappy news.
New data from UKActive, an organization that urges people to become "more active more often," found that British citizens spend more time on the toilet than they do exercising.
The average British adult sits on the loo for more than three hours every week, according to the survey released Sunday. That's double the time people spend on sweating. Survey participants said they average about one and a half hours a week of moderate physical activity, like fast walking or riding a bike.
The dismal numbers don't stop there: The survey found that 64 percent of U.K. adults spend at least six hours a day sitting down generally. The culprit? The office, according to 20 percent of respondents. They said work often gets in the way of regular exercise. Other barriers included family and personal commitments.
Researchers surveyed more than 2,000 adult men and women in the U.K. ahead of their National Fitness Day on Sept. 27.
Of course, this survey looked at the British population only. Maybe the U.S. data would be better ― but maybe not. (The U.S. Department of Health and Human Services recommends approximately the same amount of exercise per week.) Additionally, the survey relies on self-reporting, meaning that the researchers didn't personally observe these habits.
We're not suggesting anyone abdicate the porcelain throne ― after all, duty calls. But maybe it wouldn't hurt to move a little more outside the bathroom?