One man planned a proposal trip for his Olympian boyfriend that deserves a gold medal for romance.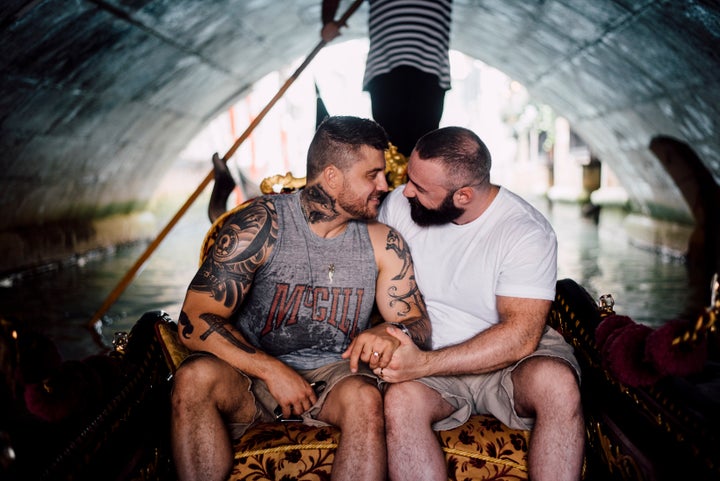 In July, Patrick Huber orchestrated a surprise getaway for his boyfriend Jimmy Sjödin ― a former Olympic diver from Sweden who competed in the 1996 Summer Games ― to Venice, Italy.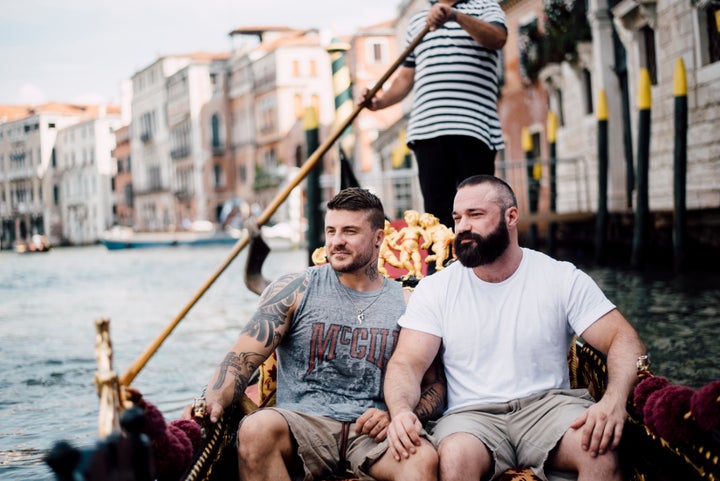 The night before their trip, Patrick, a body builder and graphic designer from Germany, told Jimmy to pack a bag but did not reveal exactly where they were headed ― only saying that it was a place Jimmy had always wanted to visit. The couple drove the scenic route from their home in Munich, through the Italian Alps and ended up in Venice.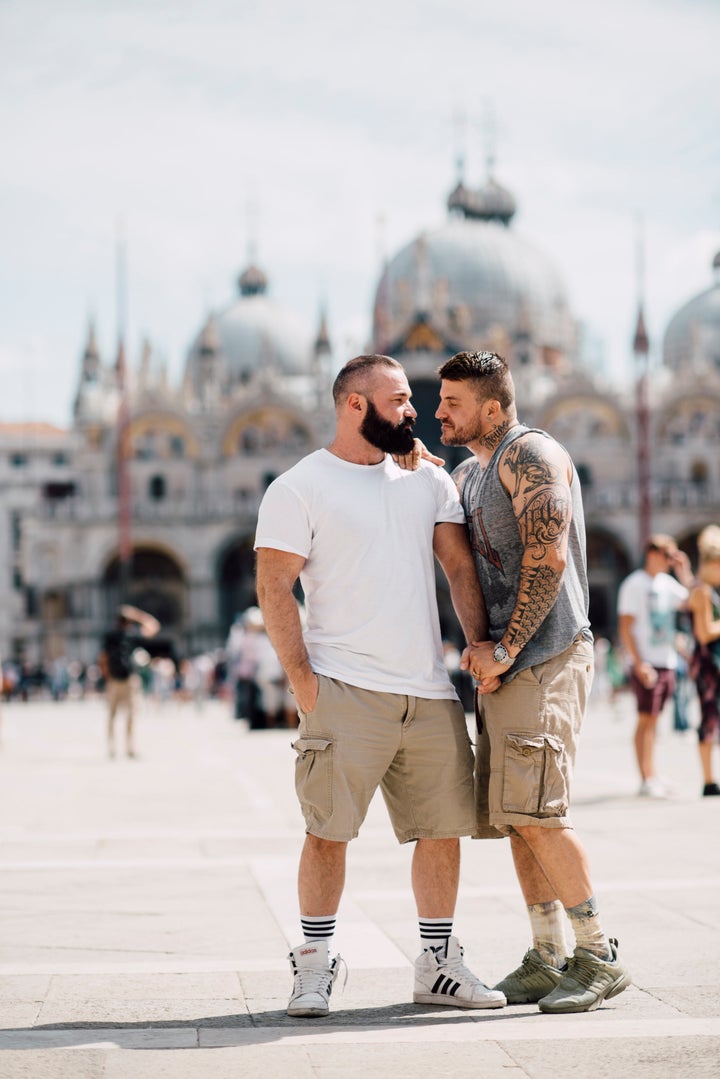 On July 28, the surprises continued when Patrick got down on one knee and popped the question to Jimmy during a gondola ride through the canals. Jimmy was totally caught off-guard by the proposal, telling HuffPost it's difficult to recall the exact details of that moment because he was just so shocked.
"I had no idea or clue that this could or would be an engagement trip," he said. "All I can recall was something about wanting to always be there for me, to protect me and be my family and wanting to be my 'forever boyfriend.'"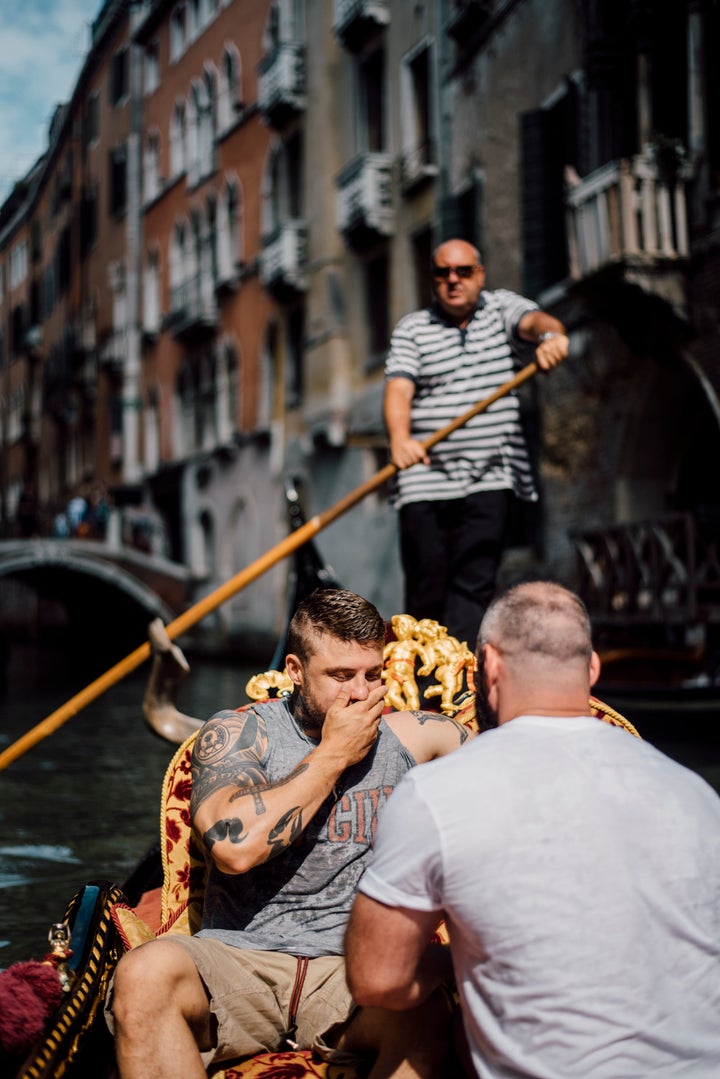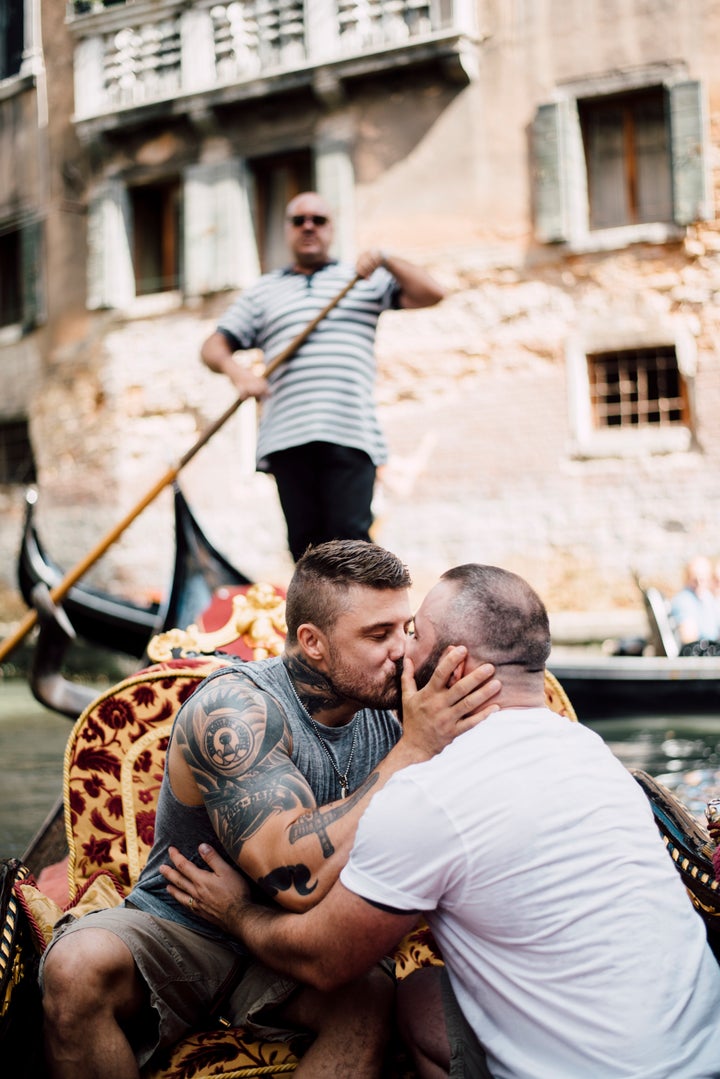 "It turns out she was a professional photographer that [Patrick] had hired," Jimmy explained to Gay Star News. "She was taking photos but I still thought she was a tour guide."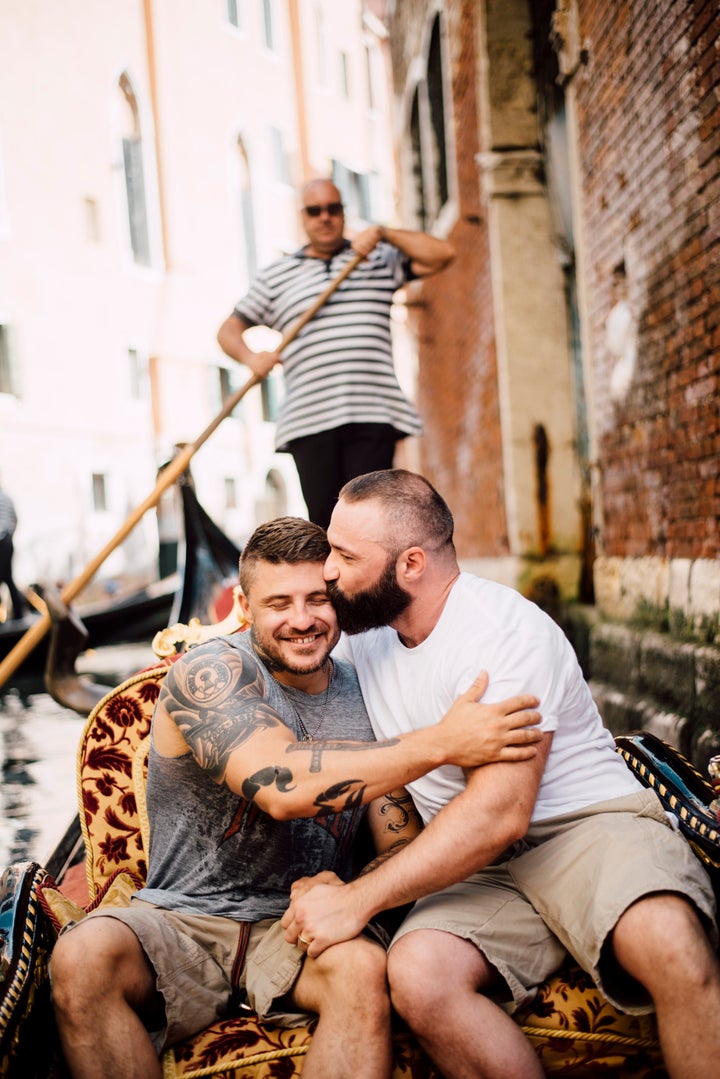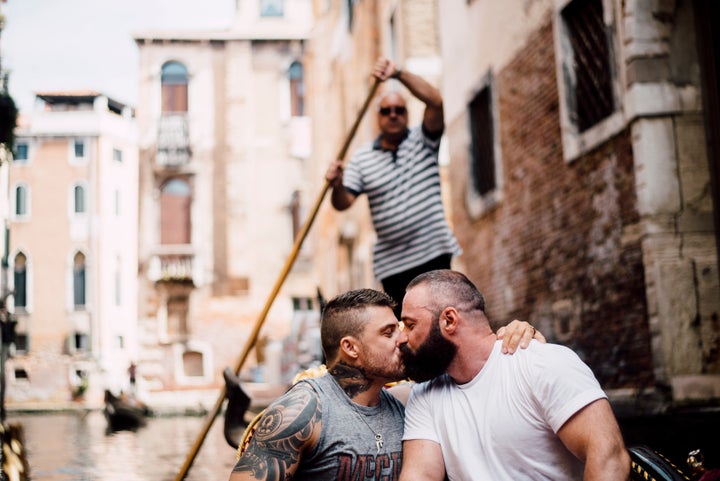 Patrick designed custom engagement bands for the occasion with some personalized engravings.
"On the inside, instead of the classic engraving, there's raised, stamp-like lettering spelling out each other's nicknames for each other, so if and when we remove the rings, there will be a visible indentation in the skin of our names," Jimmy told HuffPost. "The longer we wear the rings, the deeper the connection becomes."
The couple first connected on Facebook four years ago when Patrick sent Jimmy a message telling him he was handsome. They lost touch but reconnected years later, which eventually led to lots of texting and daily hour-long phone calls before they finally met in person last year.
"I honestly knew from before we even met that this guy could be the one," Patrick told HuffPost. "Meeting that first time and spending time together laughing, touching, and feeling each other's energy, I think we both were sold."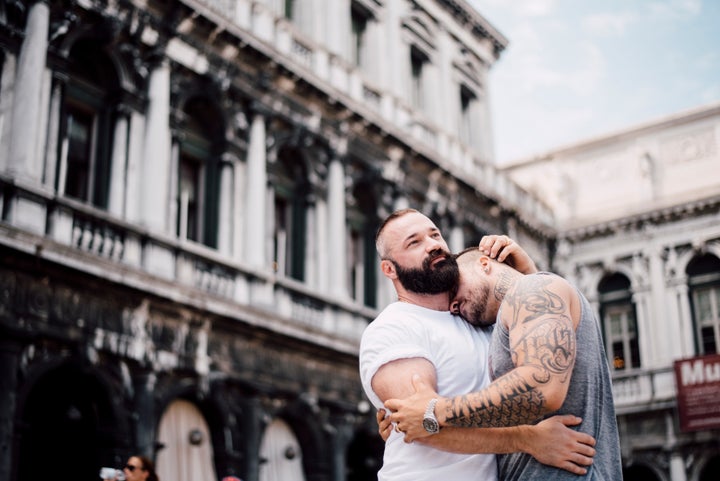 "Jimmy was so, so sweet," he continued. "He was a typical traditionalist when it came to family and relationship values just like myself. A person I could see myself wanting a family of my own with in the future."
"It will be a very small, discreet, relaxed and low-key weekend of events," Jimmy said of the wedding.