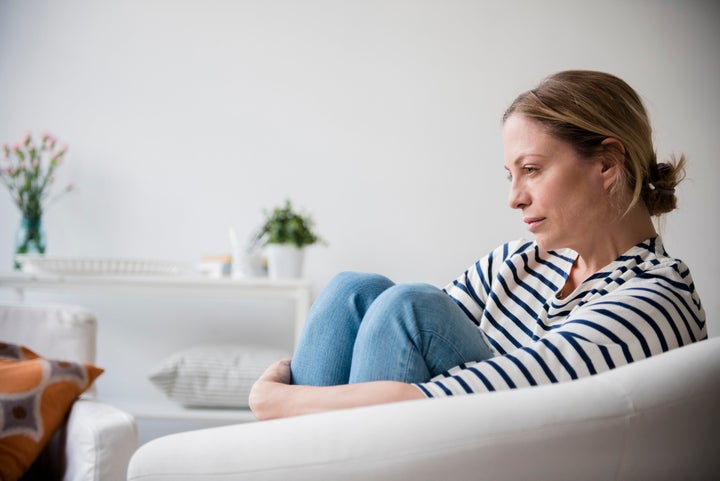 Addiction is often viewed as a moral issue. For example, it only takes one slip up and someone who has been sober for 10 years will be considered a failure. But addiction, like other diseases such as cancer and diabetes, is a disease that can include both remission and relapse. A relapse shouldn't represent a failure but, rather, a symptom of the chronic illness that it is.
While addiction is a brain disease that needs ongoing treatment and attention, it is not approached in the same way as other chronic illnesses such as diabetes. This is mainly due to the fact that for decades the only outcome considered successful for someone battling addiction has been lifetime sobriety. Yet this standard of perfection is not applied to people who have other chronic illnesses. If a person with diabetes develops complications, it isn't viewed as a moral failure; it is considered a progression of the illness.
Research has shown that there are similar relapse rates among all chronic diseases, including addiction. A study published in the Journal of the American Medical Association in 2000 found that 40 to 60 percent of drug addiction patients relapse compared to 30 to 50 percent of Type 1 diabetes patients, 50 to 70 percent of hypertension patients and 50 to 70 percent of patients with asthma. Still, because of the stigma and judgement that comes with substance use and abuse, it can be harder for them to get the help they need.
We need to begin to view the 40-plus million Americans who are harmfully using substances through the same lens that we use for other chronic diseases. We need to consider a "relapse," as a recurrence of the disease that should be addressed through a new treatment plan, much like our approach to cancer.
Fortunately, we can change how we regard and treat addiction, the ongoing challenges and the way we define success. Here are the first steps:
Defining A Good Outcome
A major challenge for treatment professionals, and even more so for those we treat, is that there is no agreement on what we consider to be a good outcome. For many years, only one outcome was considered successful: lifetime abstinence. There was no distinction or consideration of the reasons for the relapse. The amount of time the patient had been successfully living in sobriety or the substance use that resulted in a relapse were not taken into account.
Using lifelong remission as the one and only possible outcome is not useful for those of us who treat patients or for the patients and families who come to us for treatment.
Identifying Addiction Issues Before It's Too Late
Not all primary care providers are trained to recognize substance use disorder or the danger signs of those who may be misusing alcohol and prescription drugs. Providers should be prepared and trained on how to ask their patients about drugs just as they currently ask about tobacco use, alcohol consumption and eating habits. Having these important conversations can lead to early identification, interventions and referrals to reliable, evidence-based treatment programs.
Changing Treatment
Viewing addiction as a chronic illness also changes how we approach relapse. A person with diabetes experiencing a setback would likely go to her primary care provider, either because she understands she needs help or because of the resulting changes in her health. Those struggling with a substance use disorder should feel just as comfortable speaking to their primary care provider, therapist or trusted individuals about their relapse.
We need to create an environment in which we can talk about how to tailor individual treatment plans based on the person, how addiction manifests in that person and where they are in the disease cycle and treatment continuum. We need a multi-systemic approach to treating substance use disorder that evaluates the patient and his or her addiction disorder to determine which evidence-based therapies and treatments will best fit that individual's needs.
To think there is any one right way to approach alcohol and drug dependence is inconsistent with what science tells us about the disease of addiction and how we know, understand and conceptualize the treatment of chronic illnesses. If we can shift the way we view addiction, then we open ourselves up to the possibilities of changing addiction treatment for the better.
If you or someone you know is struggling with addiction or has experienced a relapse with drugs or alcohol, Caron Treatment Centers can help. Caron is here to provide addiction care and support for the entire family. Trust Caron to help pick up the pieces and put your family back together.